OUR TEAM
"IF YOU WANT TO GO FAST, GO ALONE. IF YOU WANT TO GO FAR, GO TOGETHER." -AFRICAN PROVERB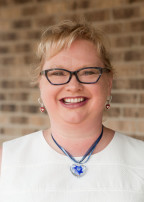 Anita Henderlight
Executive Director
Working in South Sudan since 2006 and becoming Executive Director in 2010, Anita directs overall programming, operations, and financial assets to improve secondary school accessibility, quality of education, and youth leadership skills in South Sudan. Emphasizing the importance of girls' education and gender equality, she travels extensively to mobilize stakeholders, develop partnerships, and advocate for the young people of South Sudan.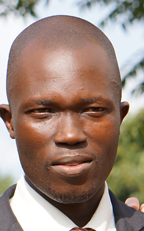 Wani Kenneth Evans
South Sudan Education Partner
A native and resident of South Sudan, Wani Kenneth Evans was employed by Africa ELI prior to founding and opening Excel International Academy in 2011. He supervises all Africa ELI sponsored students and coordinates services for the welfare of students and teachers.
Board of Directors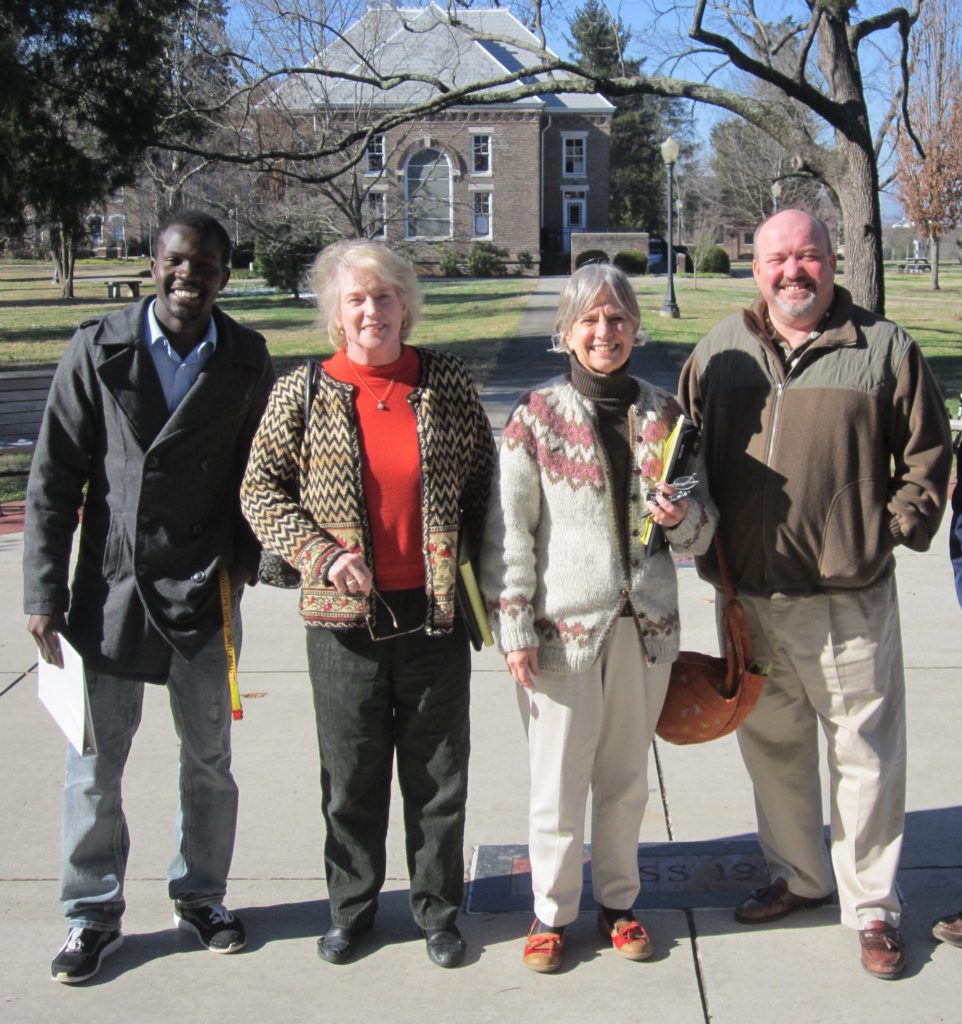 Africa ELI prides itself on having board members who have traveled within South Sudan and have spoken with people in the Yei region. Our board members have seen the vast needs of the community and know that the young people will flourish if given access to education. Each board member is an advocate for our students and responsible for Africa ELI's good governance, networking, and fundraising in support of our programs.
Caroline Njuki – Board President
Caroline is a mother, parent, caregiver and a professional. She is a survivor of the 1970s autrocities in Uganda, and now a successful leader and advocate for universal access to education and human rights. Caroline is a seasoned educator and advocate for gender equity with over 30 years of progressive experience working with the church, NGOs, the UN, educational institutions and other stake holders world wide. She has experience sitting on various boards including: Heifer International, Africa University, Shalom, YMCA, YWCA, Washington Office on Africa, Agriculture Missions etc. Caroline loves children, taking care of 10, adventure and traveling.
Majok Wol – Board Member
Majok attended Pellissippi State College and is employed by the luxury resort Blackberry Farms at the base of the Great Smoky Mountains. He is an avid videographer, enjoys music, and likes to read. Originally from Sudan, Majok received his United States citizenship in 2013. A long-time friend of Africa ELI, he began serving as a board member in 2012.
Susan Montgomery – Board Member
Susan works as a clinical psychologist, participates in a number of social justice groups, and is working on a graduate certificate in trauma and conflict transformation. She is the mother of three grown children and the grandmother of two. She has served as Secretary of the board since 2010.
Chris Hurley – Board Member
Chris is the owner of a heating and air conditioning business in East Tennessee. He has held many leadership positions in his church and community and speaks widely about supporting South Sudanese in their quest for education. He enjoys flying and spending time with his wife and college-age daughter. He joined the board in 2013.
Advisors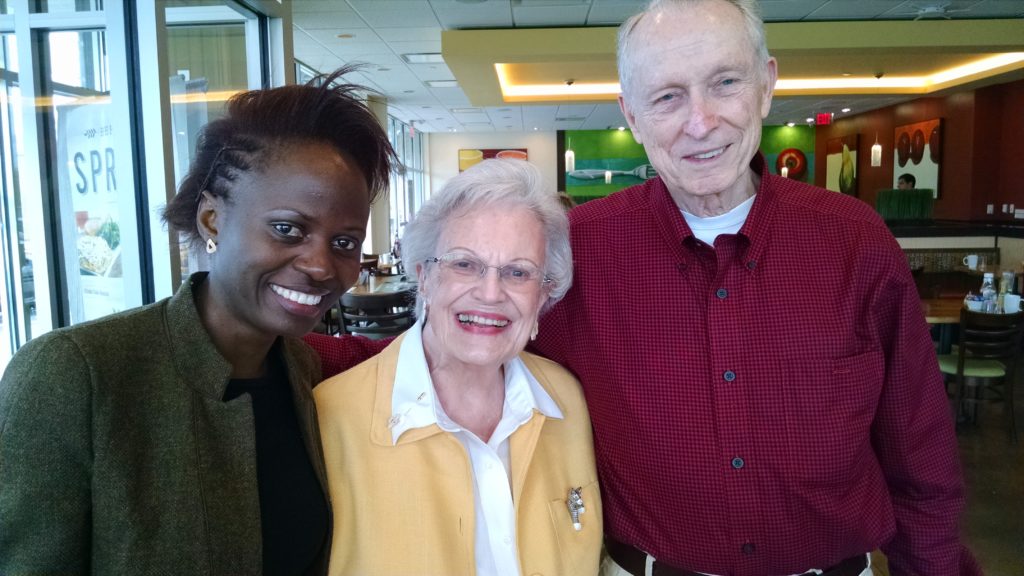 Above: Diane Birungi and David & Pat Coffey
Robert Lair, Underhill, VT – serving since 2006
Atem Deng, VT – serving since 2006
Diane Birungi, Brussels, Belgium – serving since 2007
A. Colin Nelsen, Nairobi, Kenya – serving since 2007
David & Pat Coffey, Lenoir City, TN – serving since 2008
Jimmy Makuach, Juba, South Sudan – serving since 2009
Lucy Gibson, TN – serving since 2012
Supporting organizations and in-kind partners
Africa ELI is thankful for the many people and organizations contributing their unique talents and support for our students.
Excel International Academy
Pat Hipp, artist
Gary Salk, artist
Leighton Smiht, Pioneer Media, Website Designer