"IF YOU WANT TO GO FAST, GO ALONE. IF YOU WANT TO GO FAR, GO TOGETHER."
-AFRICAN PROVERB
Our board members have seen the vast needs of the young people of South Sudan, and know that they will flourish if given access to education. Each board member is an advocate for our students and responsible for Africa ELI's good governance, networking, and fundraising.
Caroline Njuki
Board President
Caroline is a mother, parent, caregiver and a professional. She is a survivor of  the 1970s atrocities in Uganda, and now a successful leader and advocate for universal access to education and human rights. Caroline is a seasoned educator and advocate for gender equity with over 30 years of progressive experience working with the church, NGOs, the UN, educational institutions and other stake holders world wide. She has experience sitting on various boards, including Heifer International, Africa University, Shalom, YMCA, YWCA, Washington Office on Africa, and Agriculture Missions.  Caroline loves children, adventure, and traveling.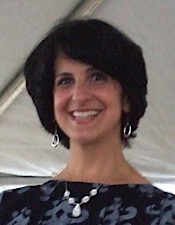 Tami Carsillo
Board Member
Tami is a doctoral student at George Mason University specializing in International Education.  Her research interests include civic education, youth engagement, and education resources in South Sudan.  She is the recipient of the Virginia House of Delegates Service award, Virginia YMCA Youth Service award, Antarctica Service Medal presented by the National Science Foundation, and an Antarctica Service award presented by members of the United States Congress.  She is a graduate of West Virginia Wesleyan College, Montclair State University, and received a Master's of Teaching in Secondary History and Social Science from Virginia Commonwealth University.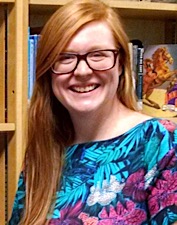 Amanda Goodwin
Board Member
Amanda holds a Bachelor's Degree in Anthropology from the University of Tennessee.  She currently works as the Community Business Development Manager for Barnes & Noble.  She has been Directly involved with Africa ELI since 2010, and has served on the Board of Director's since 2017.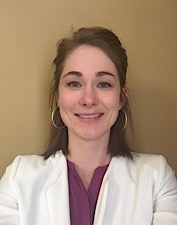 Chelsea Dotson
Board Member
Chelsea has been directly involved with Africa ELI since 2013 and has been on the Board of Directors since 2017.  She holds an Associates degree in Business and a Bachelors degree in Liberal Arts.  She worked as a Financial Service Specialist at Regions Bank from 2013-2015, and currently works in Property Management.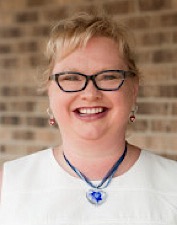 Anita Henderlight
Executive Director
Anita has worked in South Sudan since 2006, and became Executive Director of Africa ELI in 2010.  She directs overall programming, operations, and financial assets to improve secondary school accessibility, quality of education, and youth leadership skills in South Sudan. Emphasizing the importance of girls' education and gender equality, she travels extensively to mobilize stakeholders, develop partnerships, and advocate for the young people of South Sudan.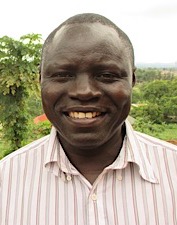 Alemi Charles
Monitoring and Program Officer
Charles is the Monitoring and Program Officer for Africa ELI. He is the liaison between Africa ELI personnel, school administration, teachers, and students, enabling schools and learners to receive necessary resources and oversight for effective education and efficient financial allocations.  As a resident of the Yei community, Charles became familiar with Africa ELI's work in 2009.  He joined the staff on July 1, 2016.

Robert Lair, Underhill, VT. Serving since 2006.
Atem Deng, Burlington, VT. Serving since 2006.
Diane Birungi, Brussels, Belgium. Serving since 2007.
Chris Hurley, Maryville, TN. Serving since 2009.
A. Colin Nelsen, Nairobi, Kenya. Serving since 2007.
David & Pat Coffey, Lenoir City, TN. Serving since 2008.
Jimmy Makuach, Juba, South Sudan. Serving since 2009.
Susan Montgomery, Knoxville, TN. Serving since 2009.
Supporting organizations and in-kind partners
Africa ELI is thankful for the many people and organizations contributing their unique talents and support for our students.
Excel International Academy
Future Doctors for South Sudan
Rotary Clubs of District 6780
Hope Through Healing Hands
Wisconsin Conference of The United Methodist Church, Methodist Women, Advance Special #7951
Pauls Moms Cookies
James Longest, CPA, PC
Kelli Creative Design
Pat Hipp, Artist
Gary Salk, Artist
Leighton Smith, Website Designer, Pioneer Media