"IF YOU WANT TO GO FAST, GO ALONE. IF YOU WANT TO GO FAR, GO TOGETHER."
— African Proverb
Board Members
Our board members have seen the vast needs of the young people of South Sudan, and know that they will flourish if given access to education. Each board member is an advocate for our students and responsible for Africa ELI's good governance, networking, and fundraising.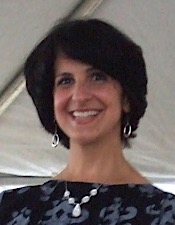 Tami Carsillo
Board President
Tami is a doctoral student at George Mason University specializing in International Education. Her research interests include civic education, youth engagement, and education resources in South Sudan. She is the recipient of the Virginia House of Delegates Service award, Virginia YMCA Youth Service award, Antarctica Service Medal presented by the National Science Foundation, and an Antarctica Service award presented by members of the United States Congress. She is a graduate of West Virginia Wesleyan College, Montclair State University, and received a Master's of Teaching in Secondary History and Social Science from Virginia Commonwealth University.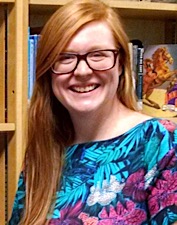 Amanda Goodwin
Board Secretary
Amanda holds a bachelor's degree in Anthropology from the University of Tennessee. She currently works as the Community Business Development Manager for Barnes & Noble. She has been directly involved with Africa ELI since 2010.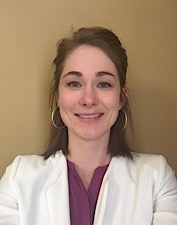 Chelsea Dotson
Board Treasurer
Chelsea has been directly involved with Africa ELI since 2013. She holds an associates degree in Business and a bachelors degree in Liberal Arts. She worked as a financial service specialist at Regions Bank from 2013-2015, and currently works in property management.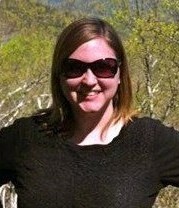 Lauryn Bragg
Board Member
Lauryn Bragg works at Oak Ridge National Laboratory with the Geographic Information Science and Technology Group. Since joining the group in 2014, Lauryn has conducted population density research for countries all over the world in many different categories. She received a bachelor's degree in Anthropology from The University of Tennessee in 2012, and is currently working on a GIS Graduate Certificate from the University of Denver, which she expects to receive in 2018. Afterward, she plans to pursue a masters degree in International Development.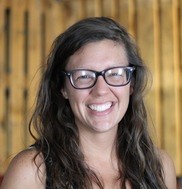 Cheyenne Summers
Board Member
Cheyenne received a bachelor's degree in Anthropology from the University of Tennessee in 2012. Over the past five years, she has spent her time working with displaced and forgotten peoples on the island of Hispaniola, as well as refugees and impoverished families in the inner city communities of Knoxville, TN. Currently, she is an office manger and freelance wedding and event planner.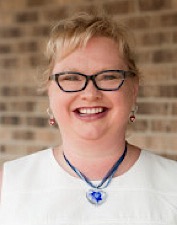 Anita Henderlight
Executive Director
Anita is a development professional, humanitarian, and advocate for human rights and gender equality. She has been with Africa ELI since 2006, serving first as Mobilization and Advocacy Director before taking the position of Executive Director in 2010. She directs overall operations, fundraising, development, asset allocation, and mobilization.
Anita is a highly effective communicator, and travels often throughout the U.S. educating people about Africa ELI's mission and building support for our students. She also makes regular visits to South Sudan in order to work directly with our students, cultivate community relations, and develop partnerships with local stakeholders.
Anita holds a professional certification in Tourism and Hospitality Management from Stevens Institute of Business and Arts, and has completed coursework in Sociology at George Washington University and in Non-Profit Management and Business Administration at the University of Tennessee.
In 2015, Anita was presented with a Human Rights Award by the United Nations Office of Church Women United.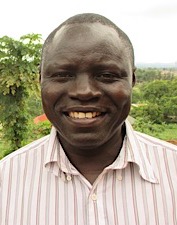 Alemi Charles
Monitoring and Program Officer
Charles is the Monitoring and Program Officer for Africa ELI. He is the liaison between Africa ELI personnel, school administration, teachers, and students, enabling schools and learners to receive necessary resources and oversight for effective education and efficient financial allocations. As a resident of the Yei community, Charles became familiar with Africa ELI's work in 2009. He joined the staff on July 1, 2016.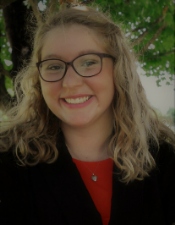 Abby Ragan
Intern
Abby will graduate with her Bachelor's degree in International Relations from American University in December 2017, after which she plans to spend two years teaching in Washington DC public schools as part of Teach for America. She strongly believes in Africa ELI's mission, which she serves through grant research and writing. Abby is passionate about women's rights, educational equity, and the power of langauge.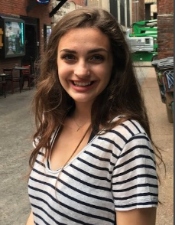 Lisette Morris
Junior Intern
Lisette is a high school senior in Knoxville, Tennessee. She manages the social media accounts for Africa ELI. She is interested in pursuing in law and international relations.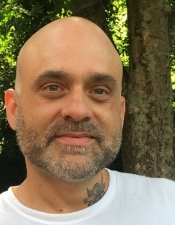 Jonathan Morris
Full-time Volunteer
Jonathan dedicates much of his time to volunteering with Africa ELI. He handles our website maintenance, donor database management, and network administration. Jonathan served in the U.S. Army as an Intelligence Analyst, following which he decided to pursue social work. After earning his Master of Science in Social Work degree from the University of Tennessee, he worked as a psychotherapist and administered a program for adults with severe and persistent mental illness at a community mental health center.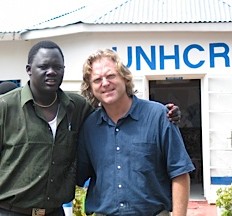 Robert Lair and Atem Deng
Co-founders
In January 2006, Atem Deng, a former Sudanese refugee, and Robert Lair, a social entrepreneur and educator, founded our organization. It was created after a Comprehensive Peace Agreement was signed in 2005, bringing the conflict in southern Sudan to an official close. The CPA created a critical opportunity for development to take place in this region. In 2004, Deng and Lair asked Sudanese they met at refugee camps throughout East Africa what was most needed in their homeland. "Education" was the resounding answer they received.
Advisors
Robert Lair, Underhill, VT. Serving since 2006.
Atem Deng, Burlington, VT. Serving since 2006.
Diane Birungi, Brussels, Belgium. Serving since 2007.
Chris Hurley, Maryville, TN. Serving since 2009.
Caroline Njuki, New York, NY. Serving since 2012.
Adrie Kusserow, Underhill, VT. Serving since 2006
Susan Montgomery, Knoxville, TN. Serving since 2011.
Jimmy Makuach, Nairobi, Kenya. Serving since 2006.
Matt King, Dallas, TX. Serving since 2011.
David & Pat Coffey, Lenoir City, TN. Serving since 2008.
Supporting organizations and in-kind partners
Excel International Academy