Africa Education & Leadership Initiative
Africa ELI supports girls' education in South Sudan through academic scholarships, leadership development, and individual support.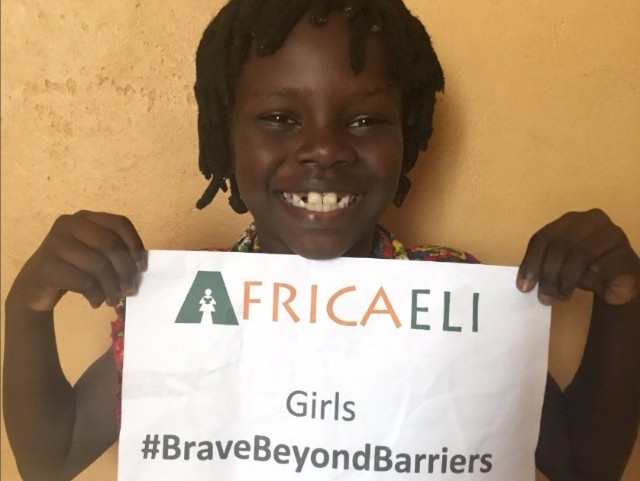 BRAVE BEYOND BARRIERS
People like you are helping girls in South Sudan break through barriers. Your donations make their education possible through sponsorship, tuition funding, provision of medical care, and purchase of necessary supplies.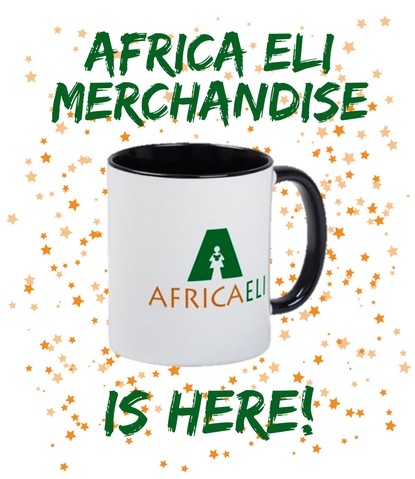 Announcing Africa ELI Merchandise
You have a new way to support Africa ELI students! You can find clothes, bags, drinkware, stickers, and more with the Africa ELI logo at our online store. There are even items featuring hashtags #bravebeyondbarriers and #webelieveinherpotential. All proceeds from sales go to benefit Africa ELI students.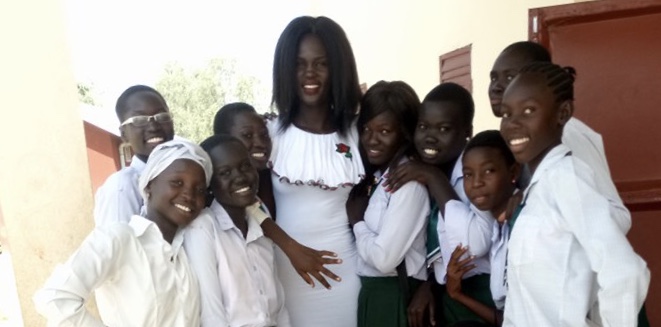 Congratulations, Achol!
Congratulations to Africa ELI graduate, Achol Deng, on becoming the Executive Director of Breaking Females' Silence, a South Sudan national NGO. Her organization, based in Juba, works to improve health and hygiene as well as foster dialogue among school girls in South Sudan. To learn more, please visit their website at breakingfemalesilence.org.
girls' educacation in south sudan faces serious challenges
Only 35% of girls in South Sudan attend school, and throughout the country they are more likely to be missing an education than boys.
The adult literacy rate in South Sudan is 27%, and 70% of children aged 6–17 years have never been in a classroom.
Overall rates for primary school completion across the country remain low at around 10%, with girls constituting the majority of dropouts.
Barriers to girls' education include safety-related issues, financial constraints, institutional and cultural barriers, pressure for early marriage, sexual harassment, and violence in and out of educational settings.
involvement and support make a real and measurable difference
An extra year of secondary school for girls can increase their future earnings by 10-20%. Girls with secondary schooling are up to 6 times less likely to marry as children than those with little or no education. And countries that invest in girls' education have lower maternal and infant deaths, lower rates of HIV and AIDS, and better child nutrition (USAID – Gender Equality and Women's Empowerment – July, 2017).
When girls are able to stay in school and be supported to avoid early and forced marriage they build a foundation for a better life for themselves and their families, and make an invaluable contribute to society (UNICEF – Promoting Girl's Education in South Sudan – August 2015).
How We Make an Impact
Provide academic scholarships
Directly support schools
Provide a safe learning environment
Meet students' academic and daily needs
Give individual focus to each student
Employ staff in the region to monitor student progress
What We've Achieved With Your Help
Distributed 2,727 academic scholarships which pay for tuition and necessary supplies
Provided life-skills training programs to over over 5,000 young people
Established official partnerships with dozens of schools
Provided training to 188 teachers and student leaders
Provided over $50,000 in special assistance directly to schools

"My father refused me to go to school. He said it is a waste of money to educate a girl. He said marriage will bring me respect in the community. Now I have grown up and I know that this is not true. I cannot get work to support my children and I see girls who have some education can get jobs."
— A young woman in South Sudan, as reported by Human Rights Watch